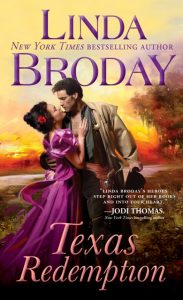 My mama always used to say that a watched pot never boils. Lordy, I was sure believing it too. But…Texas Redemption is finally here! Yippee!
As I've said before, this a reissue of Redemption that published in 2005. A story of danger, suspense, and a love they can't have.
Brodie Yates (Shenandoah) is hiding from soldiers who wants him dead. Laurel James hides from desperate men intent on taking her back to the brothel she escaped from. She and Brodie knew each other from the past but never thought to meet again.
* * *
Here's the back cover blurb:
Desperate to escape her dark past, Laurel James agrees to wed the mayor of a small East Texas town. With him, life will be quiet, respectable. Safe. It should be everything she ever wanted.
And it is. Until Shenandoah rides back into town.
Shenandoah never thought he would find the woman he's loved and lost…and he certainly never dreamed she'd be pledged to his brother. He knows he should step aside—he has nothing to offer a woman like Laurel James—but the moment their eyes meet, Shenandoah is lost. He can only find peace in her arms…but can redemption be more than a dream for a man who has known nothing but war?
* * * *
I have a Goodreads Giveaway going until Feb. 19th for one of three copies. Click HERE to go over and enter if you haven't already. You could win your very own copy of Texas Redemption!
* * * *
I also have a Bonanza Giveaway for a copy of TO LOVE A TEXAS RANGER plus 50 other western romances. This is huge!
Here's the link: bit.ly/western-hist-rom
This giveaway only lasts until Monday, Feb. 13, 2017 so enter now!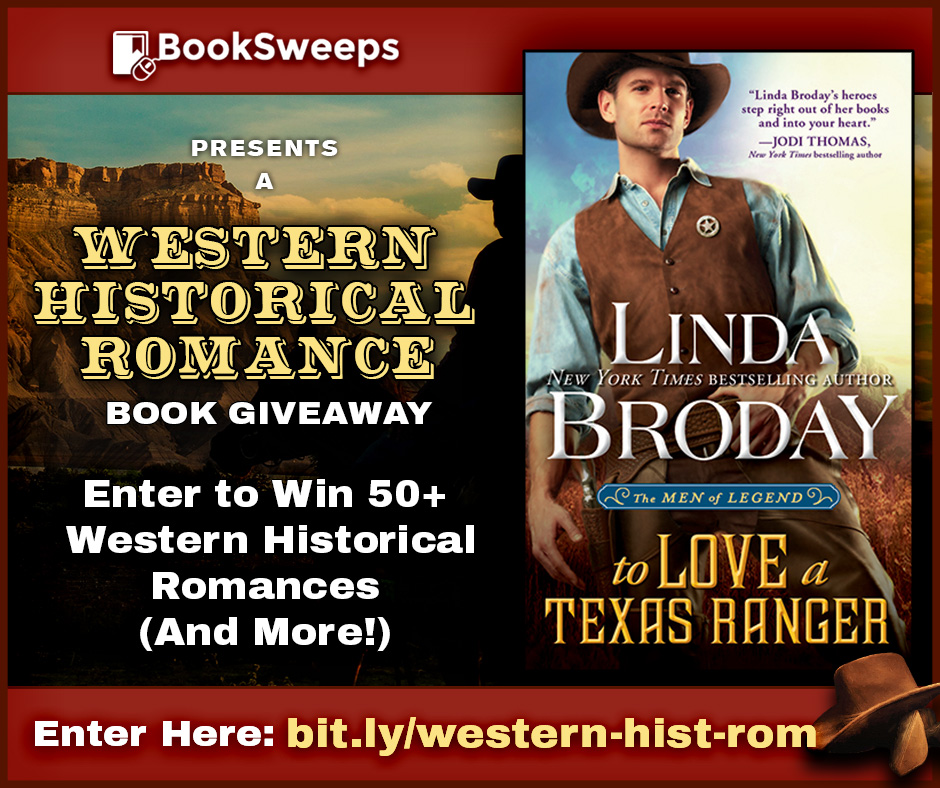 * * * *
Finally, here are some early reviews of Texas Redemption in case you'd like to see what others are saying:
"The chemistry and attraction between Laurel and Brodie feels authentic, and their love scenes are fun and sensual…Great for fans of history, romance and some good old Texas grit."  ~~Kirkus Reviews
* * *
"Capturing the struggle to survive some of life's most difficult challenges is one of Broday's talents as she pulls fans into the hard-scrabble aftermath of triumph against all odds."  ~~Romantic Times 4 stars
* * *
 Linda Broday has a talent for creating some very interesting characters and she has scored a hit with TEXAS REDEMPTION."  ~~ Night Owl Reviews  4 stars
* * *
Announcement: 
Tuesday, I'm going to be a Featured Author on USA TODAY – Happy Ever After. Here's a link but I'm not sure this will get you there. I hope so. http://happyeverafter.usatoday.com/?s=featured+author
Here's a question: Do reviews play a part with your decision when you're shopping for books? Let's talk.