I don't think anyone can dispute the fact the bloody Civil War left a dark, permanent stain on our past. It tore apart families and ripped a great divide in our nation. To be truthful, I'm not sure we've fully recovered. In many ways the north and south are still divided and resentment runs deep.
The events following the last gunshot probably bore a lot of blame for the resentment. The Union army immediately swept in, gloating in their victory, and hell bent on making the losing side pay for their uprising.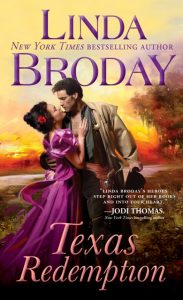 They placed all the Southern states under military occupation, arresting dissenters and hanging them. They built stockades where hundreds were kept until trial—both former soldiers and businessmen who aided the Confederacy. No one escaped their wrath.
And they hunted down special people who fought with the Rebs—spies, commanders and overseers of the Union captives.
This is the climate of Texas Redemption—when people were living under military occupation. It was a dangerous time and angry people trusted no one. Although the town of Redemption was only 20 miles from one of these actual stockades in Jefferson, Brodie Yates thought he'd be safe in the dark swamps. And he was until Zeke Vallens came looking for Laurel and found Brodie. He wastes little time turning Brodie in.
Another thing to directly come out of the war was outlaws. Men returned home from the fighting to find everything gone—land, farms, families. They were angry and resentful. The only thing they how to do was fight and lot of them had become extremely good at it.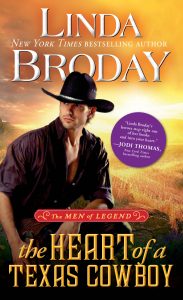 Jesse James and his gang sprang up along with the Daltons, the Youngers, Clay Allision, and many others. They all had fought for the South and they were tired of losing. For once, they'd take back some of what they'd lost.
I've just started the first book of a new series that you're gonna love. I don't want to give away too much this early. I'll just give you three hints—a town of outlaws, Tally Shannon and the women of Deliverance Canyon, and an underground mail order bride service.
A little about my next release on May 2nd, THE HEART OF A TEXAS COWBOY…Houston Legend has to drive a large herd of longhorns north to Dodge City to save the Lone Star Ranch. He hires a mysterious man by the name of Clay Colby as his head drover and not once did Houston regret his decision. I hope you fall in love with Clay because book 1 of this brand new series will be about him.
I'll have author copies of The Heart of a Texas Cowboy in April and will give away quite a few to visitors who come to read my blogs.
So why do you think it is that we adore outlaws and fantasize about that life? Do you share my views that some were really good men at heart? Or maybe it's our admiration of those who dared to step outside of the law and did things we might yearn to do–if we had the courage? I'd like your opinion.