Next month on October 4, TO LOVE A TEXAS RANGER comes out. This story is about Sam Legend who left his home on the Lone Star Ranch, and over his father's objections, to ride with the Texas Rangers. I thought writing this would be pretty easy since I already knew quite a bit about the famed group of lawmen. But, I had to do a lot more reading about this unique group of fighting men in order to get into the right mindset.
In my research, one person leaped out at me. His name was George W. Baylor.
Son of a U.S. Army surgeon, George Baylor was born in the Cherokee Nation in what later became the state of Oklahoma in 1832. He moved around a lot and finally came to Texas in 1845 to live with his brother in a town called Ross Prairie. Very unusual for the times, he attended Rutersville College and later at his Uncle R.E.B. Baylor's urging, Baylor University in Independence, Texas. It was later moved to Waco. After college, he worked for a short time as a clerk with the Commissary Department at the Alamo in San Antonio. This was nine years after Texas won her independence from Mexico.
In 1879, he set out from San Antonio with his wife and two young daughters for the 600 mile trip to El Paso. With them came six mounted Texas Rangers. The trip took 42 days to complete and once they arrived, nine more Rangers joined them.
George carried the rank of Lieutenant and he was put in charge of this group of Rangers. He was in his prime, 47 years old and was an imposing man at six feet two. He was a real frontier gentleman with a good education and a reputation for filling his official reports with historical references. Though he established himself as a courageous fighter, he was a poor disciplinarian and had trouble keeping his band of Rangers together.
Shortly after arriving in El Paso, the Mescalero Apaches led by Chief Victorio escaped from the reservation and terrorized the countryside before crossing over into Mexico, thinking the Rangers couldn't follow. George Baylor got permission from the Mexican government and he led his small detachment of Rangers across the border. Though they got close to capturing Victorio, they kept missing him. They returned to El Paso to get fresh supplies and while they were there, the Mexican Army found Victorio's hiding place and killed him.
That didn't stop the depravations by the Apache chief's renegade band. Early in January 1881, the Apaches attacked a stage in Quitman Canyon and killed the driver and a gambler named Crenshaw. They ransacked the stage and took what they wanted.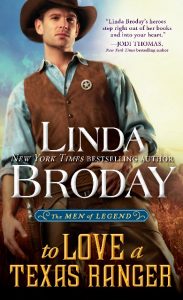 George Baylor and his Rangers gave chase and this time vowed to not turn back until they'd rid the area of the Apache threat.
Finally, after many months of chasing the cunning band of Indians who operated on both sides of the border, George and his men caught up with them in the Eagle Mountains near Fort Davis on the U.S. side of the border. The fight was short and the Apaches either died or surrendered.
This goes down in history as the last Indian battle in Texas. George was promoted to captain of Company A. In 1885, this group of Rangers was disbanded due to budget cuts. After his Ranger service, George Baylor ran for Texas State House of Representatives and was elected. He also served as clerk of the district and circuit courts for a number of years. George died on March 17, 1916 in San Antonio and was buried in the Confederate Cemetery there.
The Texas Frontier was full of men who left their mark. I've often wondered why I love reading about the men and women who settled this land. I think it's mostly because they rose to the challenge and gave everything they had to make the American West safe for families. They didn't let anything stand in their way. I love writing about people like these in my stories. They didn't back down when things looked too difficult and dangerous. Sam Legend, his brothers and his father were men such as these. I think you're going to like them.
Why do you like reading about the people who came before us? Does it maybe give us a better sense of who we are?