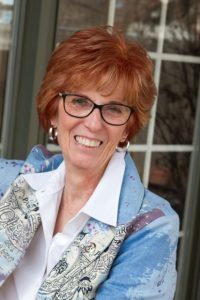 For every woman who wrote her name in history, there were thousands who were simply trying to survive and carve out the best life possible. I'm always amazed by these women's courage and strength to do things I probably wouldn't have tackled. They inspire me every day.
For over thirty years I lived and worked in Wichita Falls, Texas. One year the heritage society offered a tour of the Riverside Cemetery and some of our historic homes, I climbed aboard faster than you could blink. I learned so much about the area and the people who founded the city.
One piece of information that captured my attention was an early settler named Minnie Mae Adickes. She arrived in 1905 with her husband, Thomas Adickes. They were barely there a year when her husband suddenly died and left Minnie Mae with five daughters to raise, the youngest only three months old. She was thirty-two.
It would've been easy for Minnie Mae to accept the help of both her brother and brother-in-law who were the town's founding fathers and quite well-to-do. But, she turned them down, saying she'd make her own way. I really admire that and the fact she valued independence over everything. And I'm sure she didn't want to be a burden to family.
Pictured below is the Frank Kell family – her brother-in-law, his wife, and seven children. They're a story of their own.
So spurning family help, in 1906 Minnie Mae entered into the real estate profession and embarked on a career of building houses. Now as a woman, she could not at that time sign a legal document herself. But she built over 300 homes and never lost a dime. Her only contract was a simple handshake and she found cause to regret that. She built homes for the influential and also for the poor that she let pay out in installments. Her buyers always paid her on time. She taught all five of her daughters to record cash payments in their home weekly.
And so, a woman who didn't seem to have any special ability to provide for herself when her husband died ended up building over 300 homes. She became the city's first realtor and female contractor. Her extraordinary efforts helped the city to grow and proper until her death in 1931 at the age of 57.
The image of this late Victorian house is one that she designed and built for her brother-in-law Frank Kell and his family. It's called the Kell House and is now a museum. It's listed on the National Register of Historic Places and bears both the Texas State and local landmark designation. The house is 5,500 square feet and still has a working elevator as well as many original furnishings. I toured it many times when I lived there and was simply fascinated.
Each Christmas, they open up the Kell House and have Mrs. Claus come and she bakes cookies with the children.
Minnie Mae never married again. Thomas remained her only love. She raised her daughters and taught them everything about independence and of the rights of women. During WWI she was chairwoman of the Red Cross canteen division and held parties for officers and men at the local air base. In 1920, Mrs. Adickes was the first woman elected to serve as a member of the school board. I'm sorry I can't find a photo of her. I hear she was as beautiful as she was intelligent. She's exactly the kind of woman I want to model the heroines in my books after.
Minnie Mae Adickes was an uncommon woman and way ahead of her time.
Are there any interesting people or history in your area? Do you know of any stories of extraordinary women? Want to share?