Children crack me up and greatly enrich my stories. Just like grownups, they have strong personal opinions about love and marriage. My goodness, they're opinionated! Many years ago (way more than I want to share) Art Linkletter had a segment on his TV show called Children Say the Darndest Things. People before the age of 30 won't know what I'm talking about. However, Jimmy Fallon often talks to children on the Tonight Show about various subjects and they're always so funny. I can't think of anything more fun than talking to kids. Some are pretty wise for their age and they'll make you roll on the floor laughing.
How do you decide who to marry?
One girl answered, "No person really decides before they grow up. God decides it all way before and you get to find out later who you're stuck with."
A boy snickered. "You got to find somebody who likes the same stuff. Like, if you like sports, she should like it that you like sports and she should keep the chips and dip coming."
What is the right age to get married?
"Twenty-three is the best age because you know the person FOREVER by then."
What do most people do on a date?
"Dates are for having fun, and people should use them to get to know each other. Even boys have something to say if you listen long enough." (A wise girl if I say so myself!)
"On the first date, they just tell each other lies and that usually gets them interested enough to go for a second date."
What would you do on a first date that was turning sour?
"I'd run home and play dead. The next day I would call all the newspapers and make sure they wrote about me in all the dead columns."
When is it okay to kiss someone?
"When they're rich."  (I like the way this girl thinks. Wish I'd have listened to her advice.)
Another child said, "The rule goes like this: If you kiss someone, then you should marry them and have kids with them. It's the right thing to do."
Is it better to be single or married?
"It's better for girls to be single but not for boys. Boys need someone to clean up after them."
How would the world be different if people didn't get married?
"There would sure be a lot of kids to explain, wouldn't there?"
How would you make a marriage work?
"Tell your wife that she looks pretty, even if she looks like a dump truck."
* * * *
One thing for sure, children sure have a unique view of the world. I love writing about them and usually put at least one in every story. They can add a lot of depth and emotion.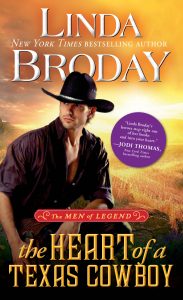 In THE HEART OF A TEXAS COWBOY, fourteen-year-old Henry Boone has the mind of a child. Some of the things he says are really funny. Here's an exchange with Houston Legend.
Outside in the hallway, Houston found himself blocked by Lara's kid brother Henry. The boy shook his finger under Houston's nose. "Be nice," Henry warned. "If you ain't nice, I'll give you a black eye."
Seeing as how his young accoster had to stand on tiptoe to do it, made the situation border on the ridiculous. The whole thing would've been comical if not for the glisten of tears in Henry's eyes and his quivering lip.
"What are you talking about, kid?"
"My sister. A man hurt her and gave her a baby. If you give her a baby, you'll be mean too." Henry stuck up both fists. "I ain't a scared o' you. I'll black your eye."
* * * *
Do you like hanging out and talking to kids? Or maybe you know something funny a child has said.