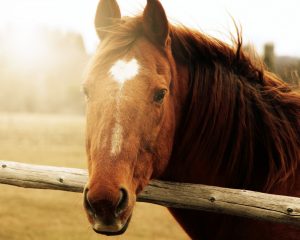 For every famous or well-known person in the Old West you can find a hundred who were just as tough and resilient but who never got their name in the history books.
Idella Stephens Smyer was such woman. I ran across her when I was reading about some of local history a few years ago when I lived near Lubbock, Texas. Idella was born in 1871. Raised by her grandfather who reared her as a boy, she rode horses as soon as she could sit up good. They had to strap her in the saddle. She took to horses like a duck to water and later started breaking and training them. Sometimes she rode as a jockey in races.
She didn't care much for schooling and only went a couple of months a year in the fall after they'd gotten the crops in.
At the age of 15 she married Henry Smyer in Decatur, TX in 1885. She and Henry moved to her 80 acre farm outside of town. Her grandfather gave her one heifer as a wedding present. That was the start of their herd. Each year they sold the steers but kept all the heifers.
The first of their 14 children, a daughter named Gertrude, came down with malaria. Idella took her everywhere to try to find a cure. Nothing seemed to work until Idella's brother, Blue Stephens, came to visit. He worked for the huge XIT Ranch in the Panhandle. He persuaded Idella and Henry that the dry climate would cure Gertrude. So they packed up and headed west.
But passing through Jacksboro, Texas, Henry got a job hauling rock for a new hotel. He and Idella bought a tent and lived there three years. That's where their second daughter whom Idella named John Willie came into the world. How fitting for a woman who lived life so large to saddle her daughter with a man's name. I laugh every time I think of this part and imagine some man asking John Willie to marry him. It's just too funny.
Idella's idea of raising children was to make them as tough as she could and able to take care of themselves in any situation.
By the time she finished with them, they rode wild horses like the wind, hunted wildcats, wolves, and antelopes. They camped out alone on the prairie and they feared nothing.
Neither did Idella. When her third baby was born she was all by herself. Like everything else in her life, she tackled the task and did what she had to do.
The Smyers made it to West Texas in 1892. They settled into an abandoned one room house in Crosby County and took possession. With wood a scarcity, Idella gathered up an armful of cow chips and had a roaring fire going and within an hour was baking biscuits.
Their cattle herd got bigger along with the size of their family. To make extra money, Henry took a job as a freighter. That left running the ranch up to Idella. But she tackled it like everything else in her life—without batting an eyelash.
One day a raging wildfire threatened their house and the herd of cattle. Idella gathered all the children who were old enough, gave them a bucket of water, and sent them out to help battle the blaze. They saved the house and only lost a few cattle.
Another time when a blizzard swept across the prairie and caused her cattle to drift, Idella put her children into bed to stay warm and gave them strict instructions not to light a fire. Then she headed out to round up the cattle by herself. But the cattle were contrary and wouldn't stay together so she managed to get them into a field of maize she was growing. Although the Smyers had meant to take the crop to market, it fed the cows and kept them bunched up. Idella worked for hours in the frigid cold hauling warm water from the well to them. She knew cattle that had a full stomach and their thirst quenched would be content. She was right. She didn't lose one cow whereas her neighbor lost 250 of his herd. And when she finally dragged herself home to thaw out, she found her children up and dressed and a wonderful meal cooked.
There were always horses to be broken and trained on the Smyers' farm. In true Idella fashion, she let each child select a horse of their own. The only stipulation was that they break it themselves. You know the end of this story—they always did.
Idella had both physical and mental strength. She could brand, rope, and bulldog. She could tail up a weak cow or dose a sick one. She could do anything with a horse and the majestic animals were dearest to her heart.
The woman who always used her own brand of language—decent but strong—had a merry laugh and a great sense of humor. But there was a steely glint in her eye that promised she could hold her own against anyone.
Idella Stephens Smyer died on October 27, 1953 at the age of 83. (She outlived Henry by 14 years.) She had no complaints. She'd lived a full life and had done everything she ever wanted.
Do you have any ancestors that bear a resemblance to Idella?
My mother comes to mind. She was the strongest woman I'd ever known. I've seen her roof a house; fix a car; wipe away tears; kill a chicken, pluck, and cook it; pick and hoe cotton. There was nothing my mother couldn't find a way do. She was my hero and my friend. I'm just really, really glad though that she didn't name me John Willie!