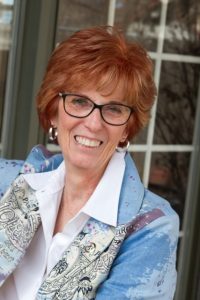 Readers often ask me how characters come to life in my stories. It's a little hard to explain. For me, it's like I hear a knock at the door and I open it to find a man or woman standing there with bag and baggage in hand. I always invite them in and tell them to stay as long as they want.
They begin to tell me their story and I listen intently. Their words are only a whisper at first, then louder as they go.
They tell me to write it down and so I begin typing while they talk.
When I first saw Brodie Yates, he was a tiny glimmer in my head. But as he came closer, I could see immense sorrow and loneliness buried deep in the lines of his face. Brodie's soul was so weary and he longed for home and to see his brother one last time. He knew everything would end for him in Redemption, Texas because he was making a final stand there. The nearby stockade in the Jefferson and the regiments of soldiers made it the most dangerous place on earth, so he knew this would be it for him.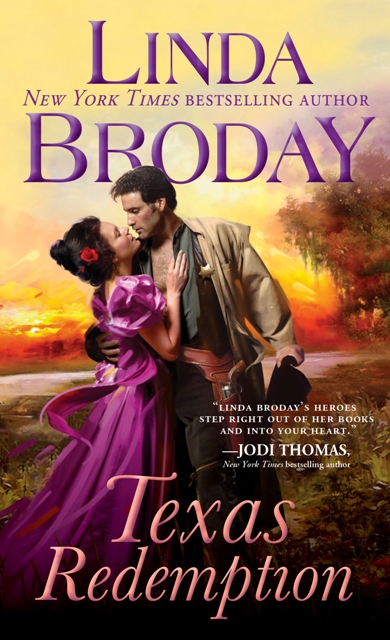 Over time, I saw that he wasn't nearly ready to give up. He found the woman he loved, Laurel James, also hiding out there. Even though she was engaged to his brother, Laurel gave him reason to hope and to keep fighting to live.
Buried deep down through all the layers, I saw the love he had for his brother, his honor, and his deep sense of justice. But most of all, he opened his heart again to the love of his life—Laurel James. He took one more chance on love, praying she wouldn't spurn him.
Here's an excerpt of their first conversation. He was so wounded that she pretended not to know him. But he wasn't angry. Just hurt. And Laurel was scared to death that he'd ruin the new life she'd tried to build. Secrets have power and hers was the biggest. This is in her point of view.
EXCERPT
Perhaps Shenandoah truly hadn't recognized her. She'd worn her hair loose and flowing in those days, not pulled back in a severe knot on the back of her neck as she did now. Laurel straightened her shoulders and strode into the dining room.
Walk briskly. Feel nothing.
Shenandoah's intense gaze burned, luring her concentration from the brisk, firm walk she'd planned. The faint smell of leather, bay rum, and cheroots jogged her senses.
Nights when her world seemed less hopeless.
Nights when she first dared thoughts of a new life.
Nights of passion. Her steps lagged.
The crooked half smile disturbed far more than the shock of hair that dangled rakishly across his forehead. Rivulets of sweat trickled down her back. That devilish grin touched a longing deep in the locked chamber of her heart where she could lie to herself and pretend she was worth saving. 
Laurel willed herself forward, a desperate prayer sticking in her throat. She plunked his meal onto the table and turned on her heel.
Not quick enough.
He captured her hand. "Much obliged.  Sit with me a spell, Lil."
Cold fingers of doom clawed their way inside, wrapping around what remained of her soul.
Lavender Lil. No one had called her that since…. She gave the other two patrons a skittish glance. Their forks never slowed from the plate to their mouth, indicating they'd not heard.
"Sorry, cowboy." She meant to add the layer of flint. The bitterness surprised her though. "You've got the wrong person."
Shenandoah pulled her into the chair beside him. Not a forceful tug, but one that offered no escape. The gentle touch spoke of remembrance and insatiable desire.
A crack in the floor came under her intense scrutiny.
How could so much dirt get into such tiny places? It would take a good scrubbing to get it clean.
"Nice try. I'd recognize that silky black hair, those violet eyes in the midst of a horde of saints at a church social, the last place I'd expect to find you…even if I wore a blindfold."
His husky drawl lodged somewhere in the vicinity of her fickle heart. Dear God, for another lifetime, another chance. "You're mistaken."
"And certainly if you spoke." He brushed aside her denial. "I've never heard another with your throaty voice."
She swallowed the lump. "My name is Laurel James."
Release of his hold gave false hope, for he merely changed locations. She flinched when he cupped her jaw. Damning the touch that bound without rope or chains, she had no choice but follow where he led. His rebel gaze reflected the futility of her lies. Her stomach knotted.
"Surprised to find you here. A bit far from St. Louis, aren't you, darlin'?"
"Please…don't—"
A loud yell from outside interrupted her desperate plea.
"Hey, you in there! I'm calling you out."
Jeb Prater. Shenandoah shifted in his seat. A glimmer of disquiet crossed his features before it vanished, replaced by the cold, hard mask of a seasoned warrior.
* * *
This book releases on February 7, 2017. You can order it from any online site that sells books.
I have a GOODREADS giveaway going for one of three copies. Enter the drawing HERE.
If you could be a fictional character from any book, who would you be?