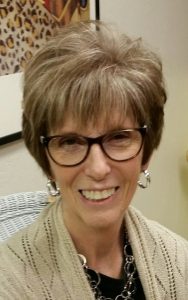 Everything was much more complicated and involved back in the 1800s, especially travel. It took days and often weeks to prepare for a trip, depending on how long you were going to be away. Now days, when we get ready to hit the road, we throw a few things in a suitcase and take off. We don't worry about having enough clothes because we know if run out we can find a Wal-Mart or a Laundromat.
In the 1800's, a woman had to carefully plan. Think of packing long dresses and petticoats alone, not to mention shoes, hats and everything else. Just the clothes would take up a lot of space. A journey would require a valise or two and definitely a trunk.
There were a lot of different trunk styles to choose from.
THE CIVIL WAR TRUNK – flat topped, of wood with metal bands
THE STEAMER TRUNK – most common, has flat top and was covered with canvas and wood slats with metal banding. It was the workhorse of its day. I used to have one of these that my mother gave me a long time ago. During one of my many moves it came all to pieces. I didn't know there are places that repair them so I got rid of it. I'm kicking myself and bemoaning the fact that I didn't try to save it. I was young and foolish.
THE JENNY LIND – leather-covered, iron or brass bands with large brass studs, curved inward on the sides giving it an hourglass look.
THE SARATOGA – camel-back or domed top, covered with leather or embossed metal.
STAGECOACH TRUNKS – leather-covered with steel bands & large brass studs
THE BARREL-STAVE TRUNK – has a domed top but is only style featuring horizontal slats. This photo is my sister Jan's trunk. It too was given to her by our mother, passed down by our grandmother Sarah Jane. Jan's husband carefully restored it and it's a real treasure. I'm so envious.
HALF-TRUNKS – as the name suggests, half the size of the others
WARDROBE TRUNKS – monsters, largest & heaviest made, designed to stand on end and when opened ½ (usually the right side) is drawers – the other side hanging clothes & usually a shoe box, sometimes contained an ironing board (Goodness gracious, they certainly wanted to be prepared!)
A lot of people re-purpose trunks, making them into all kinds of useful things. Here are a few pictures of some.
Which type would you most likely to have used back then? Big, small, fancy or plain?
Leave a comment for a chance to win a pair of silver tone boot earrings.