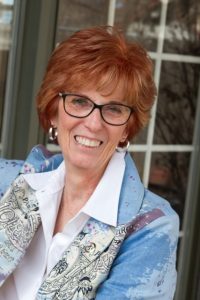 Hi everyone, this is quite a departure for me on here. Maybe I'm being sentimental or maybe I'm just hungry. Ha, probably both truth be known!
As I've talked about often, times were extremely hard when me and my baby sister, Jan, were growing up. My parents barely made enough to keep the wolf from the door, only sometimes he slipped in anyway.
Also, as most know, Jan and I have a huge sweet tooth. We learned to be very creative and make things that called for only a few ingredients. Our treats were simple, but satisfying.
Such as kool aid mixed with sugar and eaten with a spoon. I can't believe we did that.
Mama made us cookies from pie dough. She'd make up the dough like normal, roll it out and cut into designs, then sprinkle sugar and cinnamon on top and bake. They were yummy. In England, they called these tea cakes. We didn't know we were being fancy.
Rice Krispy Treats were easy and quick with cereal, butter, and marshmallow creme.
But our favorite of all were Chocolate Oatmeal No Bake Cookies. Oh man, we ate a bunch of those at our house!
Here is the list of ingredients:
½ cup of butter
1 ½ cups of white sugar
½ cup packed brown sugar
½ cup of plain milk
4 Tbs cocoa
1 pinch of salt
2 teas vanilla
3 cups dry quick-cooking oats
Put the first 6 ingredients into a medium sized sauce pan, bring to a rolling boil and once it reaches the boil keep it cooking for one minute. Add the vanilla and stir and then add the dry oats. Drop by spoonfuls onto waxed paper and cool. That's it.
* * *
When I was about fourteen or fifteen, I learned to make Applesauce Cake and that was super easy as well. It didn't take any eggs, oil or milk so that made it affordable. All it had in it was applesauce, butter, flour, sugar, baking soda, and cinnamon. If we had walnuts, we'd throw them in but we usually didn't. You've never eaten such a moist cake. And I never put cloves in mine. I hate cloves. Here's a link if you'd like to make it: http://allrecipes.com/recipe/7380/applesauce-cake-i/
Mama and Daddy like to make homemade taffy as well, but that when we were too young to help and it was really hot to work with. I still remember watching them stand face to face a few feet apart and pull that taffy back and forth.
I didn't make this back then but I sure do now—Chocolate-Cherry Cake. Oh my dear Lord, it's good. Just mix together a dry chocolate cake mix, 3 eggs, and a large can of cherry pie filling. Bake and enjoy.
Back in the 1800s they didn't have many ingredients to work with either. They made a lot more pies then they did cakes for the simple fact that it cost less.
What were or still are your favorite treats?