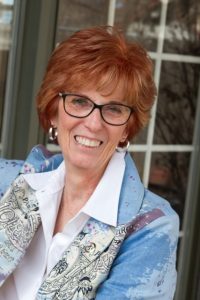 Over the years, I've collected a lot of books in my personal research library about various subjects. One book is an 1887 Edition of The Original White House Cookbook by P.L. Gillette. This book is full of recipes by the presidential First Ladies of the White House and actual menus served in addition to one of the State dinners, Mrs. Cleveland's wedding lunch and President Grant's birthday dinner. Then at the back are several very interesting sections.
One is labeled For the Sick and lists things to feed someone who's ailing. Such as: Beef tea, Mutton broth, Gruel, and Porridges. Then it also has a section on how to make different poultices, a remedy for boils, and a cure for ringworms.
Another section is called Heath Suggestions. I found it very enlightening and funny. For instance: "People swallow more colds down their throats than they inhale or receive from contact with the air, no matter how cold or chilly it may be."
So don't be swallowing a cold down your throat!
Furthermore…. "Many colds are taken from the feet being damp or wet."
"Sleeplessness caused by too much blood in the head may be overcome by applying a cloth wet with cold water to the back of the neck." (HaHa!)
There's a miscellaneous section that tells you how to clean kid gloves, freshen up furs, wash feathers, and clean oil-cloths. Invaluable I'm sure if you'd lived back then.
Then we come to Facts Worth Knowing and this is priceless.
To clean marble busts: First free them from all dust, then wash them with very weak hydrochloric acid. Soap injures the color of marble. (You want to keep your marble busts in tip-top shape.)
To keep milk sweet: Put into a panful of grated horseradish and it will keep it sweet for days.
To remove paint from black silk: Patient rubbing with chloroform will remove paint from black silk or any other goods and will not hurt the most delicate color or fabric.
To remove stains, spots and mildew from furniture: Take half a pint of ninety-eight percent alcohol, a quarter of an ounce of pulverized resin and gum shellac, add a pint of linseed oil and shake well. Apply with a brush or sponge.
To soften boots and shoes use kerosene. Saturate a woolen rag and rub into the leather.
Choking: A piece of food lodged in the throat may sometimes be pushed down with the finger, or removed with a hairpin quickly straightened and hooked at one end, or by two or three vigorous blows on the back between the shoulders. (Alrighty! I'm laughing here. Seriously? A finger or hairpin down my throat?)
To prevent lamp wicks from smoking soak them in vinegar then dry thoroughly. (This is something we all need to know. My lamp wicks smoke something horribly.)
Never use water from a stone reservoir for cooking purposes. (Huh?)
To prevent the odor of boiling ham or cabbage: Throw red pepper pods or a few bits of charcoal into the pan with them. (Good Lord!)
Death to bugs: Varnish is death to the most persistent bug. It is cheap—ten cents' worth will do for one bedstead—is easily used, is safe, and improves the look of the furniture. The application must be thorough, however. Coat the slats, sides, and every crack and corner.
To make tough meat tender lay it in strong vinegar water.
To ventilate a room place a pitcher of cold water on a table and it will absorb all the gases with which the room is filled from the respiration of those eating or sleeping. Very few realize how important such purification is for the health of the family or understand that there can be impurity in the rooms; yet in a few hours it will make the air pure. But the water will be unfit to drink.
There were tons of these pieces of sage advice. A few are what we do today but others were just really off the wall and kept me laughing. I wonder what things we do now that future generations will snicker at. No telling but I'm sure there'll be plenty.
Which things that I mention in this book caught your attention?
Here's a link to the book on Amazon:  http://a.co/fBoY1sG
Just three weeks until The Heart of a Texas Cowboy!! Happy, happy!