Sometimes books start like a speeding bullet and other times it takes a while to get into the story. This first Men of Legend begins with a bang and the suspense, danger and passion runs non-stop. Sam Legend has his hands full with beautiful Sierra Hunt, his family, and a bevy of outlaws. I hope you have your feet in the stirrups and hang on tight because the road is awfully bumpy.
HERE'S AN EXCERPT FROM THE BOOK: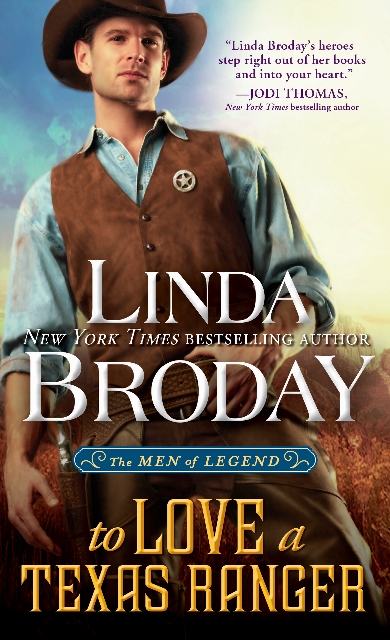 A sound from behind alerted Sam. It must be Luke Weston doubling back and sneaking up behind him. He whirled, his finger tightening on the trigger, and shoved his Colt into the person's face.
A jolt raced through him as he stared at Sierra.
She gasped, her eyes wide in fear.
"Thought I told you to stay in the shack." He hated the angry words, but he reeled from the shock of how close he'd come to ending her life.
His jagged nerves had trouble settling for several beats of his heart. He could still feel his finger pulling back on the trigger that would've sent a bullet into her. Sam's hand shook as he returned the Colt to his holster.
"I couldn't wait. Something's going on. What's wrong, Sam?" A quiver in the words spoke of Sierra's fear. "Where's Andrew?"
"Andrew Evan is the outlaw Luke Weston, and I've been chasing him nigh onto a year." At her soft cry, he put his arm around her and held her next to him. "I recognized him this morning when I finally saw him without his hat. Those eyes are burned into my memory."
"I liked him. He seemed real nice. You suspected, didn't you? That was the reason for the tension I kept feeling."
"I knew he was familiar, but it's been hard trusting my instincts lately." He smoothed back her tendrils of dark hair. "Forgive me? I almost shot you. Lady, you scared me out of ten lives."
"Of course I forgive you. I should've done as you told me, only I heard shots. It's my fault."
Sam tried to drag his stare from her tousled hair and soft curves that the  trousers did little to hide. She was a sight for sure. He swallowed hard, trying not to think about running his hands over her satiny skin and kissing her until neither had an ounce of breath left.
He felt more like his old self, and he realized it was because of her. She'd fixed him by pushing back the darkness and allowing light into his life. By giving him something—someone—to be a hero for. A swell of deep gratitude rose as he struggled to contain his emotions.
"No, no. I beg to differ, pretty lady. I see no fault at all with you." He looked deep into her blue eyes that saw only goodness. "Since you're here, can you help me bring the mounts to the shack?" Somehow, someway, he'd return the horses that didn't belong to the Ford gang to their rightful owners.
"Sure, Sam." Pride, and maybe a little sadness too, rippled in her pretty eyes. They reminded him of a pale blue sky. In fact, he wasn't sure if they were blue or gray. Maybe a combination of both. Whichever, he loved looking at them.
Her softly parted lips beckoned as though a light that guided sailors on a dark, storm-tossed sea.
Kissing her was the only thing on his mind. Not Luke Weston. Not the trials they faced ahead. Not the time he'd have to spend twiddling his thumbs on the Lone Star Ranch. He knew he had to taste her mouth or die wanting.
Placing his large hands below her jawline, Sam lowered his head and gently pressed his lips to hers. Heat pooled low in his gut as he tasted the tangy sweetness that did faintly resemble wild honey. Just as he'd imagined.
He tried to hold back, to make the kiss light and meaningless, but need for her made it impossible. In seconds, the gentle kiss turned urgent, demanding a response.
And Sierra did answer his invitation. With a smothered cry, she leaned into him, clutching a handful of his shirt, clutching him to her. The passion and desire that filled Sam seemed to have swept her along.
A low moan rumbled in his throat as he slid his hand into her dark hair. The satiny strands wrapped around his fingers, tethering her to him. Closing his eyes, he savored the feel of her soft curves molded against the hard planes of his body.
In that second he knew heaven wasn't only golden streets and angels playing harps.
Heaven was Sierra Hunt in his arms.
* * *
The book releases on October 4th and is available for preorder now in both print and e-book.  Just click on the links.