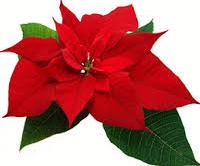 Christmas is a beautiful time with the pretty lights, colored paper, and poinsettias. But sometimes Mother Nature can put on quite a show of her own. Over the weekend, she decided to deck the halls in all its glory. Maybe it did where you live too. Snow descended on the Texas Panhandle and temperatures drastically dropped as shoppers scurried from store to store.
Although we only got about an inch where I am, some surrounding areas received lots more. It was simply gorgeous.
I can admire it as long as I'm warm and snug inside and only viewing it through a window with a cup of something hot in my hand. I'm not one for venturing out if there's the slightest chance I might fall and break a bone. Good heavens! I don't even want to think about that.
This recent snow and frigid temperatures reminded me of the research Jodi Thomas, Phyliss Miranda, DeWanna Pace, and I did when we wrote the anthology–A Texas Christmas.
The Texas Panhandle where we set our stories is no stranger to horrible blizzards.
Beginning in late December of 1885 until about 1890, a series of devastating blizzards occurred that struck a blow and brought the cattle rancher to his knees. Hundreds of thousands of cattle froze or starved to death. Some ranches were completely wiped out and unable to stay in operation.
What does some snow have to do with financial ruin you ask?
The truth is cattle instinctively drift south (sometimes over 100 miles or more) seeking shelter when blue northers and blizzards hit. They're no dummies. And it wouldn't have posed such a huge problem normally. But members of the Panhandle Stock Association erected a drift fence in 1882 that ran from the New Mexico line eastward to the Canadian River breaks. When the blizzard hit, the cattle began their southward trek…until they got caught at the drift fences. Unable to go any farther they huddled against each other along the fence line in huge bunches and died.
Then, during the especially harsh winter of 1886-1887 cattle losses were as high as 75%. One cowboy of the LX Ranch reportedly skinned 250 carcasses a mile for 35 miles along one section of fence alone. Now, that's a lot of dead cows!
So, when Phyliss, Jodi, DeWanna and I decided to write a Christmas book, we knew we wanted to incorporate one of those historic blizzards.
In my story, THE CHRISTMAS BELL, a train is stuck on the tracks by the deep snow and there's a pregnant woman, a very ill elderly man and three orphan children on board. If not for Sloan Sullivan, a nearby rancher, who brought much needed supplies and the courage of Tess Whitgrove they might not have survived.
So, remember this next time you're caught in a blizzard…avoid fences and have plenty of hot stuff along to keep your blood pumping. Use your cell phone to call for help. Oh, and make sure you have a handsome rescuer not far off.
MERRY CHRISTMAS!