I'm so excited! My publisher is doing a big cover reveal today for SAVING THE MAIL ORDER BRIDE! This is Book #2 in the Outlaw Mail Order Brides series and this one releases on April 30, 2019.
This book features Jack Bowdre's and Nora Kane's love story. He's Clay Colby's friend in book #1, the one who didn't get amnesty at the end, and was once a lawman. Nora Kane comes west to marry after writing Jack through Luke Legend's private bride service. Sparks fly when they meet. This story definitely has more humor than the first one.
Note the light snow cover on the ground. They have to sleep on it. I just love the way he's holding the girl and her expression that says she's right where she wants to be. It's romantic, but I'm sure they're very cold. Brrrrr!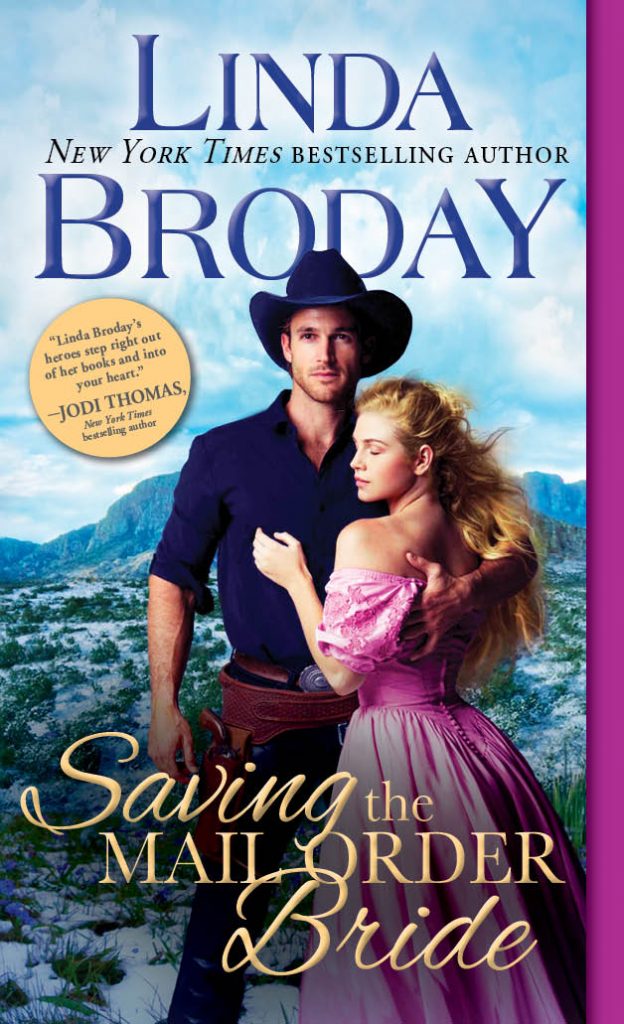 The back Cover:
He may be a wanted man, but all outlaw Jack Bowdre ever desired was a second chance. Now he's on his way to jail, completely unaware that his unexpected—and unexpectedly beautiful—traveling companion is none other than Nora Kane…his mail order bride.
It's too bad Nora doesn't know Jack is her groom-to-be. All she sees is a scoundrel. But when their stagecoach crashes and the truth comes spilling out, they're suddenly left to fend for themselves—and each other. The longer they're together, the stronger their feelings grow. Hounded by desperate men bent on doing them harm, Nora and Jack will do whatever it takes to find their happily ever after…but first, they'll have to shake the devil from their trail.
* * *
The print book is available for preorder and the ebook will be available very soon.