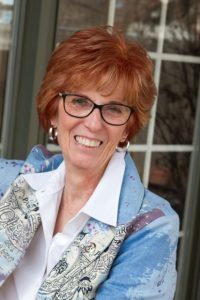 Here's another interesting story I found in a book of mine called Texas Women on the Cattle Trails. This book is full of women who showed remarkable courage in dealing with hardship, death, and disappointment. Each made a huge contribution in the settling of the state and carved their names in history.
This week's is about Mary Catherine (Molly) Bugbee. Her maiden name was Dunn and she was of English and Irish descent. She was eighteen and sweeping the porch of her family's home in Sterling, Kansas when a shy thirty-year-old cowboy named Thomas Bugbee rode up to borrow an ax. He was immediately attracted to her and they began to court. A year later they married. She wore a gray poplin dress and had no trousseau. The wedding gifts were a watermelon and a cantaloupe.
But Mary Catherine had certain ideas of what she wanted. At the start of a cattle drive to Texas, she placed a wooden door in one of the wagons. She wanted a real door instead of a buffalo hide for their home. Thomas spotted it and took it out, saying they needed the room for supplies. The minute he turned his back, she carried it to another wagon. Time and again, he found it and took it out and she'd put it right back in. I do like her determination!
They settled near Adobe Walls in the Texas Panhandle and built a large dugout that served as headquarters for their Quarter Circle T Ranch. It was only the second one ranch in the panhandle. She was also the second white woman to settle here. Charles and Molly Goodnight lived 75 miles away. Buffalo was plentiful, this time being before the huge slaughter.
For needed supplies, Thomas and Mary Catherine (Molly) had to make a two hundred mile trip to Dodge City, Kansas. It took ten days.
Refusing to be defeated by the isolation or the harsh environment, Molly kept busy sewing, cooking and canning. She milked the cow, churned her own butter, made preserves, and built a coop for their chickens. She was an excellent shot and kept meat on the table when her husband was unavailable. But she often went for months on end without seeing another person or getting news from the outside world.
They had three children by 1879. Their youngest died several years later when a rabid skunk bit her.
Thomas built up the herd and in 1881, he received an offer for $175,000. Molly persuaded him to wait for a better offer. A year and half later, after a storm had destroyed much of the property, she told him it was time to sell. He sold their 12,000 head of cattle for $350,000 to the Hansford Cattle Company.
They moved to a large home outside Kansas City that had 10 acres of fruit trees. In addition, they operated an 800 acre farm in Bonner Springs, Kansas and went into partnership with William States on a 6,000 acre ranch near Dodge City. Five more children were born to them during the fifteen years they spent in Kansas City.
Tom kept expanding his holdings and ended up with more land in Texas. He was gone for long absences and Mary Catherine decided it was time to take control. She sent him a telegram which had to be delivered to him by a horseback messenger in the Panhandle. Her note said, "Get us a house. Family coming to Texas."
And she did. She moved them lock, stock, and barrel to Clarendon, Texas. (Not far from Amarillo.) For a while, the home was so crowded the piano had to sit on the front porch. They built a larger one on what they called Bugbee Hill and it became their last residence.
After a life packed to the brim with living, Tom Bugbee died of a stroke on October 18, 1925. Mary Catherine lived three more years and died December 19, 1928.
Their daughter, Helen Francis, wrote: "To rise from the dugout to the big house on the hill, or from the covered wagon following the trail of a few straggling cattle to the ownership of herds numbered by the thousands is a feat worthy to adorn a tale; but we honor Tom and Molly Bugbee and all other pioneers like them, not only for their daring and energy, which extended the boundaries and developed resources of a great nation but also for those other qualities of integrity, big-heartedness, and firm upright nobility of character."
I heartily agree. We owe these settlers a huge debt. I admire their strength and unfailing spirit. They carved out the life they wanted and no sacrifice was too high in achieving their dream.
I regret that I could find no picture of them.
What part strikes you as unusual in their story? For me it's the door.