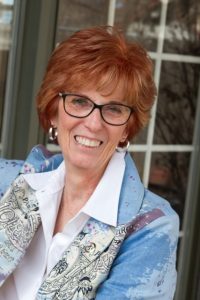 I don't know what it was about the late 1800s but the kids it produced were absolutely the most amazing I've ever seen. This time it's a girl—Lucille Mulhall. So, put your feet in the stirrups and grab hold of the reins. Don't let this horse buck you off!
Lucille was born October 21, 1885 to Zachary and Agnes Mulhall. Zachary was an ambitious man and took part in the Oklahoma Land Rush in 1889. He claimed 160 acres then expanded to an 80,000 acre ranch north of Guthrie, Oklahoma. By the age of three, Lucille was riding horses by herself. By six she learned to rope and by seven, she rode the range with her dad doing real ranch work. Word of her skill quickly spread and by the ripe old age of 13, she was the star performer in a Wild West Show that her dad owned.
This young woman seemed ill-suited to the task with her petite figure and slight build but she bested her male counterparts.
Lucille was able to rope 8 men riding abreast. She roped, threw, and tied a steer in 28 ½ seconds. Trick-riding was also her speciality and she could shoot a coyote at 500 yards. Newspaper called her "Daring Beauty of the Plains," "Queen of the Range," and "Deadshot Girl."
She totally amazed Teddy Roosevelt and they became friends. He gave her a saddle after one performance. Geronimo sent her a beaded vest and a decorated bow. She was much admired.
But, she couldn't do any of this without a good horse and she trained one. His name was Governor and she taught him over 40 tricks. Among them, he could remove a man's coat and put it back on, shoot a gun, roll a barrel, kneel and sit. She once remarked that he could do anything but talk. She just had an amazing connection with horses and the love was mutual.
When asked about her training methods, she said they involved three things—Patience, Perseverance, and Gentleness. I have to say they worked very well, not only with this horse, but others.
Her fame grew over the years and there were many firsts. One was the title: First Champion Lady Steer Roper of the World after the Winnepeg Stampede in 1913. She was twenty-eight.
No matter the rodeo, she bested every male contestant in steer roping, trick roping, and shooting. No one could beat her and it wasn't from lack of trying.
In 1907, she married Martin Van Bergen who was a cowboy singer and they had a son named Logan. But the marriage fell apart and ended in divorce. In 1919, she then married rancher Tom Burnett, owner of the Four Sixes Ranch but that didn't last long either.
Lucille Mulhall died in a car wreck at the age of 55 in Dec. 1940, less than a mile from her home. She was posthumously inducted into the Rodeo Hall of Fame and the National Cowgirl Hall of Fame.
LONG LIVE COWGIRLS!!
What do you think it was about the 1800s that produced these remarkable kids? Was it that they had to be tougher growing up. Or was it their parents who encouraged this? I'm just amazed. I know my kids and grandkids at six years old couldn't have roped a ham sandwich. I really failed them.
Leave a comment to enter the drawing for a $10 Amazon gift card!