Women who crossed this great land by her husband's side have never gotten due recognition. The men took the glory for taming the American Frontier. Yet, the women endured far more and with less complaint. Often, they arrived at their destination looking haggard, their faces burnt to the color of hazelnut by the sun, their hair cut short.
Whatever her looks or what she wore, she had endurance and she had courage. Sometimes she was wilder than the land she helped tame.
I'm so in awe of these women who braved the elements, the harsh landscape and even death at times. They're the spirit that lives inside each of my heroines.
Once women arrived at their destination, they set to work to reverse the ravages of the trip. They had little beautifiers to work with though. Gunpowder was easier to come by than face powder. Most petticoat pioneers reached for ingredients in their kitchens.
Sour milk or buttermilk were applied at night as skin bleaches. Complexion salves were made of white wax, spermaceti—a substance they made candles from, and sweet oil scented with homemade rose or lavender water.
Honey was an old reliable cosmetic used by frontier women for everything from softening the teats of their milk cows to making beauty soap. A slight dusting of corn starch concealed a shiny nose, an entire weather-beaten face under a coating of flour paste then washed.
Beet juice or berries in season was widely used for lips and applied lightly to cheeks. They also pinched their cheeks to bring blood to the surface. A piece of burnt ember lined the eyes, although most didn't use this because of the painted ladies who did. They did not want to be compared to working girls. No ma'am.
A popular homemade shampoo was made of a blend of castor oil and pure whiskey scented with lavender.
To cover gray hair, women touched up strands with sage tea, henna, or boiled walnut shells. For curls, they had an iron rod that they heated in a kerosene lamp chimney.
Women loved their baths but such were very hard to come by. When they did, they added rose petals or a bit of rosewater before stepping in. Most soaps were made from lye, but resourceful women added honey, flowers or juice from plants to make it sweet-smelling and less harsh.
Strong lavender bud tea applied to chapped lips made them smooth and moist. Wanted your breasts larger? There was a cream for it back then. Of course, it didn't work, but the less endowed women tried it.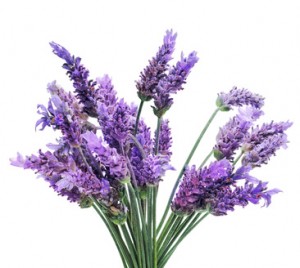 I'm sure there were lots more. Women were ingenious back then, especially if she was plain. And through it all, we survived. I'm sure a lot of those women would've loved the cosmetics and beauty products today.
Do you think you'd have tried any of these things? I think I would've covered my gray however I could. I don't like looking old.